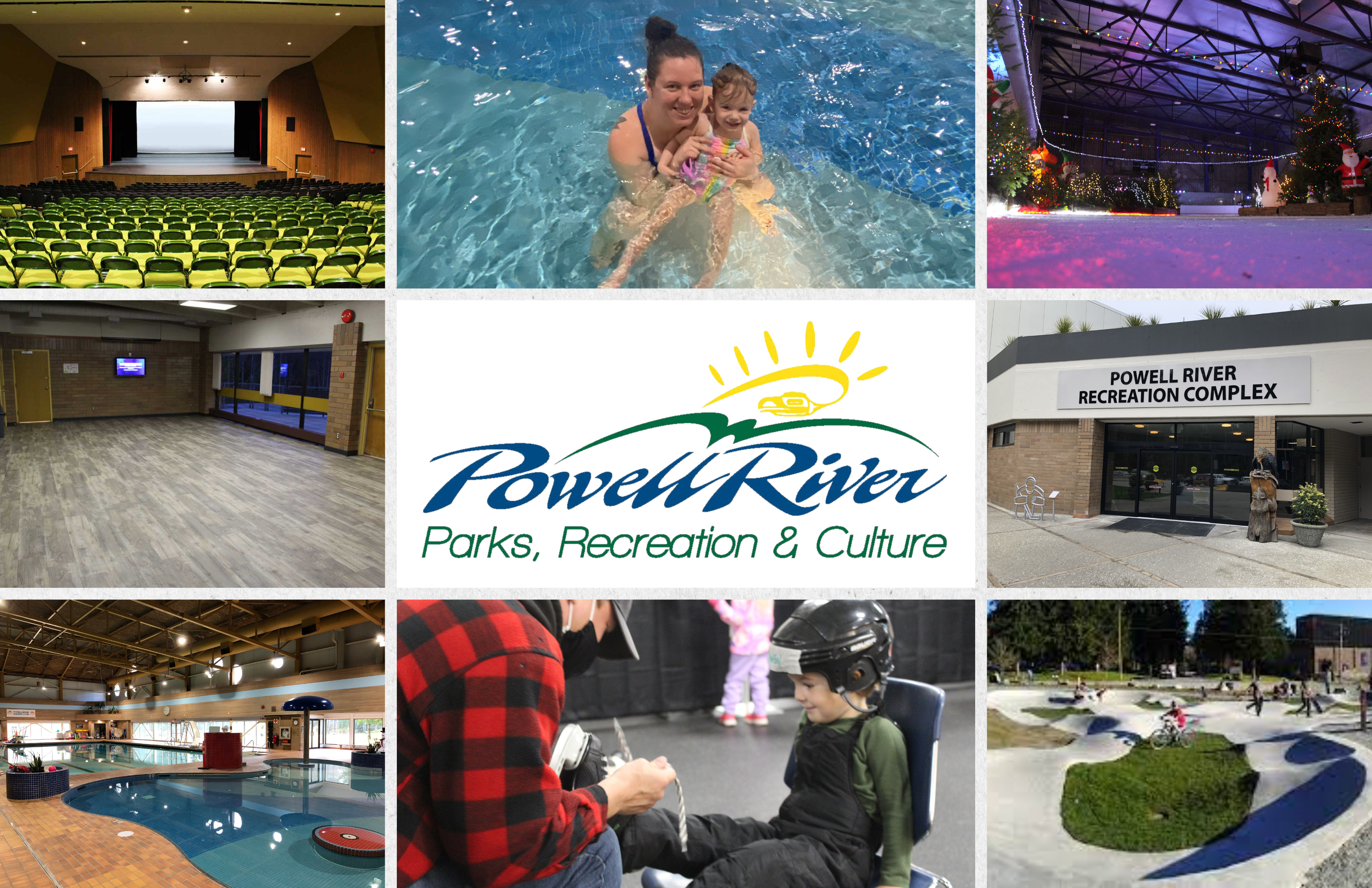 Powell River Recreation Complex
At the heart of this community is the Powell River Recreation Complex which features two NHL sized ice surfaces, a large aquatic centre, fitness centre & studio, the 720 seat Evergreen Theatre, and several meeting and banquet rooms that can accommodate meetings, weddings, and events. Adjacent to the Complex is the state of the art Powell River Bike and Skateboard Park, a 1.5km multi-use paved pathway and numerous hiking and biking trails that spread throughout Millennium Park.<br />
hockey
Lessons
Sports
Yoga
Wellness
Youth
Youth Training
Swimming
Pool
Fitness
Birthday Parties
Room Rental
Recreation
Community
Skating
Bike Park
Skate Park
events
weddings
theatre
meetings
conference
Powell River Recreation Complex
At the heart of this community is the Powell River Recreation Complex which features two NHL sized ice surfaces, a large aquatic centre, fitness centre & studio, the 720 seat Evergreen Theatre, and several meeting and banquet rooms that can accommodate meetings, weddings, and events. Adjacent to the Complex is the state of the art Powell River Bike and Skateboard Park, a 1.5km multi-use paved pathway and numerous hiking and biking trails that spread throughout Millennium Park.

See a mistake or something missing? Please contact us.
Is this your business? Claim it so you can update your info.